The Teen Biotech Challenge (TBC)
The Teen Biotech Challenge 2023 is an online poster design competition that allows students to demonstrate research skills, scientific communication skills, and creativity. Participating students will be asked to submit a poster (.pdf) for judging in one of the following biotech-related research categories:
TBC2023 Contest Instructions and Application
Agricultural Biotechnology 

Biomanufacturing

Computational Biology and Genomics

Environmental Biotechnology and Planetary Health

Molecular Tools: Nanobiotechnology, Synthetic Biology and Genetic Engineering

Regenerative Medicine and Biomedical Engineering
TBC has three competition levels - Junior (Grades 6 - 8), Intermediate (Grades 9 - 10) and Senior (Grades 11 - 12).  
Contest entrants at the Junior (Grades 6-8) level should include the following items on their posters, aimed at a content level appropriate for middle school peers: Title, I. Topic Background, II. Technology Timeline, ~2-3 Images/Graphics, and V. References. 
Contest entrants at the Intermediate (Grades 9-10) and Senior (Grades 11-12) levels should include the following items on their posters, aimed at a content level appropriate for high school peers: Title, I. Topic Background, II. Technology Timeline, III. Biotech Innovators & Economic Impact, IV. Ethical, Legal and Social Issues, and V. References. 
Posters may be created using any software where files may be saved as a .pdf (30" x 40" portrait orientation, recommended PDF size less than 10MB).  Example PowerPoint poster layouts: TBC Poster Templates. Students are welcome to rearrange the size, shape and position of sections within the overall poster, though the Title should stay at the top and the References should stay at the bottom. 
Important Contest Dates
September 21 – TBC 2023 Application Form and Contest Instructions posted online. Contest instructions will be very detailed - please download and read the document before starting or submitting a contest entry. Note that the poster section requirements for the Junior level contest entries have been reduced to the Topic Background and Technology Timeline, plus References.
April 5 – Contest Deadline. The following items will be due electronically by 11:59pm PDT:

TBC 2023 Application online form, which includes st

udent and parent/guardian contact information; student demographic information; student grade level and school information; poster title and category; and an indication of parent/guardian permission to participate and electronically share the poster for judging and awards.

Submitted via E-mail to biotechprogram@ucdavis.edu:

The final electronic poster file (.pdf) attachment.

The email subject line should contain the student's name, grade and school name.

The email body text should include the poster title and TBC category.

May (date TBA) – Contest winners will be announced across the six TBC categories and contest levels (junior, intermediate and senior).
SPARK Research Scholar Award
Student Awards and Related Opportunities
The first-place winning posters (.pdf) for each contest category will be linked on this webpage. Depending on secured extramural sponsorship in 2022-2023, we may be able to host an awards event or provide student prizes. More information on the TBC awards format will be shared with winning students in spring 2023.
We are pleased to announce that the CIRM-funded SPARK Research Scholar Award, which requires an application process independent from the TBC, will be available for summer 2023. The contest is open to students who will be 16 years old by June 1, 2023 and attending a high school within 45 miles of the UC Davis Institute for Regenerative Cures. TBC participants should mention their contest participation and other academic achievements within the "Life Experiences and Extracurricular Activities Section" of the SPARK application. 
---
Recent TBC Contest Winners
---
Teen Biotech Challenge Website Design Contest Archive (2005-2020)
For fifteen years, the Biotech Program administered the Teen Biotech Challenge (TBC), a website design competition that encouraged high school students to demonstrate their understanding of biotechnology's impact on our world, reaching ~350 California high school students per year, on average. Sponsor teachers who incorporated TBC as a class activity submitted their best entries in each focus area for final judging, after an initial round of school-site judging.  Once received, volunteer faculty and graduate students judged the final website entries and awards were made in each focus area.  Winning students were invited to an annual awards event and presented their work to an audience that included high school peers, regional educators, graduate students, faculty, biotech industry scientists, and government representatives. Participating students developed research and presentation skills, and most importantly, had fun learning about new life science technologies that impact our daily lives.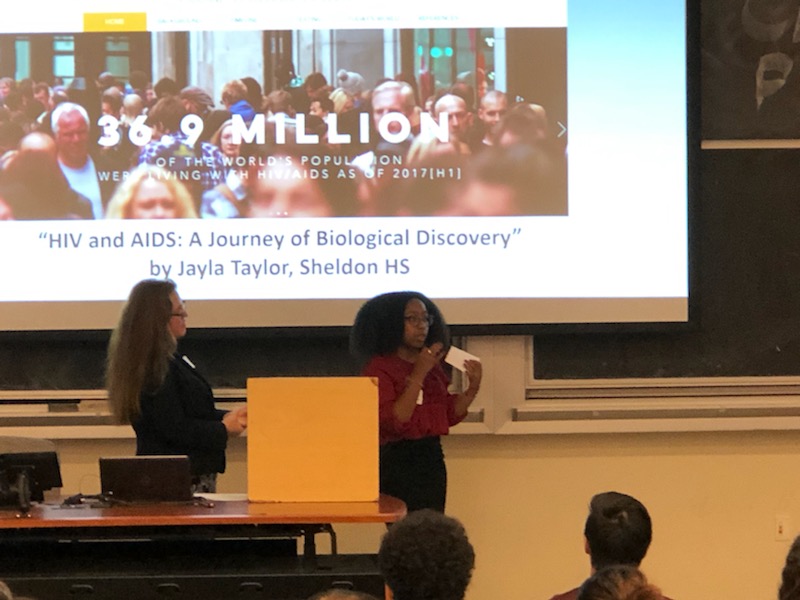 The TBC2020 Challenge 
1. Students began by choosing a biotech topic within one of six designated Focus Areas: Agricultural Biotechnology and Food Science; Computational Biology and Genomics; Drug Discovery and Biomanufacturing; Environmental Biotechnology and Planetary Health; Molecular Tools; and, Regenerative Medicine and Biomedical Engineering. 
2. Conducting independent research, students worked individually or in teams of ~2-3 students to develop webpages that illustrated the chosen technology's impact on society.
3. Webpage entries were judged by PhD student volunteers with expertise in the respective focus areas for adherence to contest directions, quality of information, web design, and overall presentation.
4. In each Focus Area, 1st, 2nd, 3rd and Honorable Mention winners were chosen and a Grand Prize winner was selected by the judges from among the 1st place winners.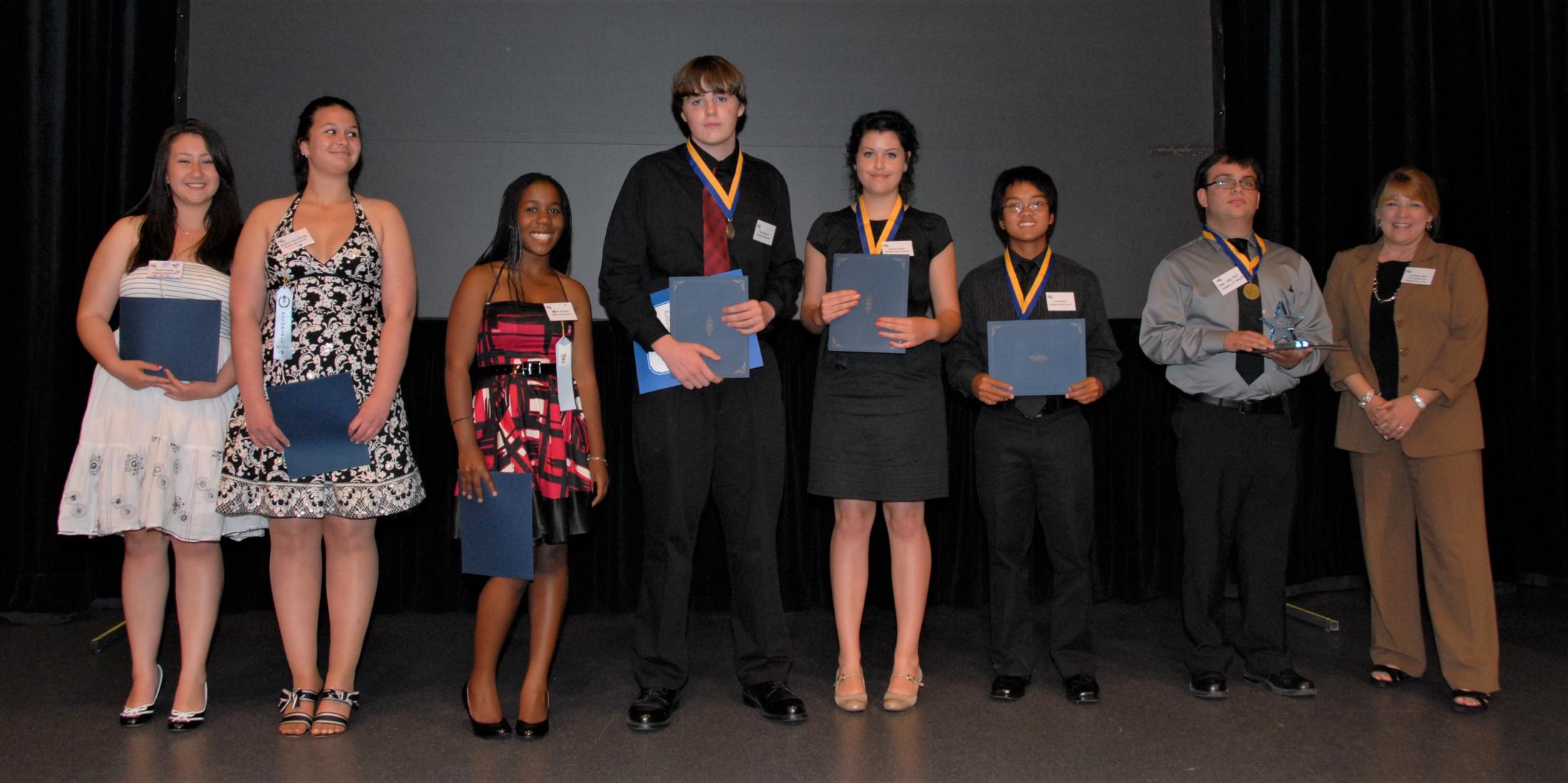 ---
Sponsors and Volunteers
Thanks to our community partners for providing support for student prizes and event costs over the years, as well as the volunteer efforts of Designated Emphasis in Biotechnology graduate program students for contest judging and event hosting.  Without the support of the biotech community TBC would not have been possible. Since its launch in 2005 by former Biotech Program Assistant Director, Carey Kopay, and American River College faculty partner, Prof. Ken Kubo, we have engaged with hundreds of California high school students, parents and teachers.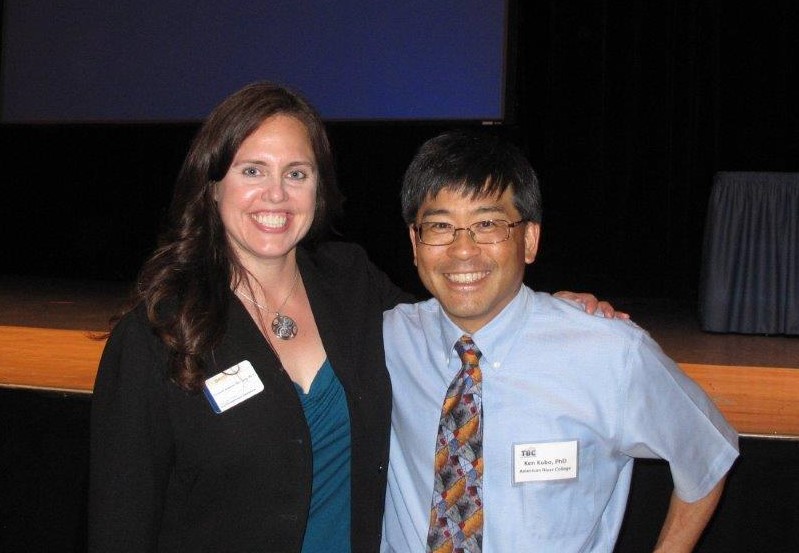 Academic partners providing financial and in-kind sponsorship (event locations, supplies, personnel time, etc.) over the years have included the UC Davis Biotechnology Program, the North Valley Biotechnology Center at American River College, the UC Biotechnology Research and Education Program (UCBREP), the UC Davis College of Agriculture and Environmental Sciences (CAES), the UC Davis College of Biological Sciences (CBS), the UC Davis College of Engineering (COE), the UC Davis Health System, the UC Davis Office of Financial Aid, the UC Davis School of Veterinary Medicine, the UC Davis Innovation Institute for Food and Health, Sacramento State University - College of Natural Sciences and Mathematics, Sacramento State University - Center for STEM Excellence, the Solano County Office of Education, and the Edward Teller Foundation Center at Lawrence Livermore National Laboratory.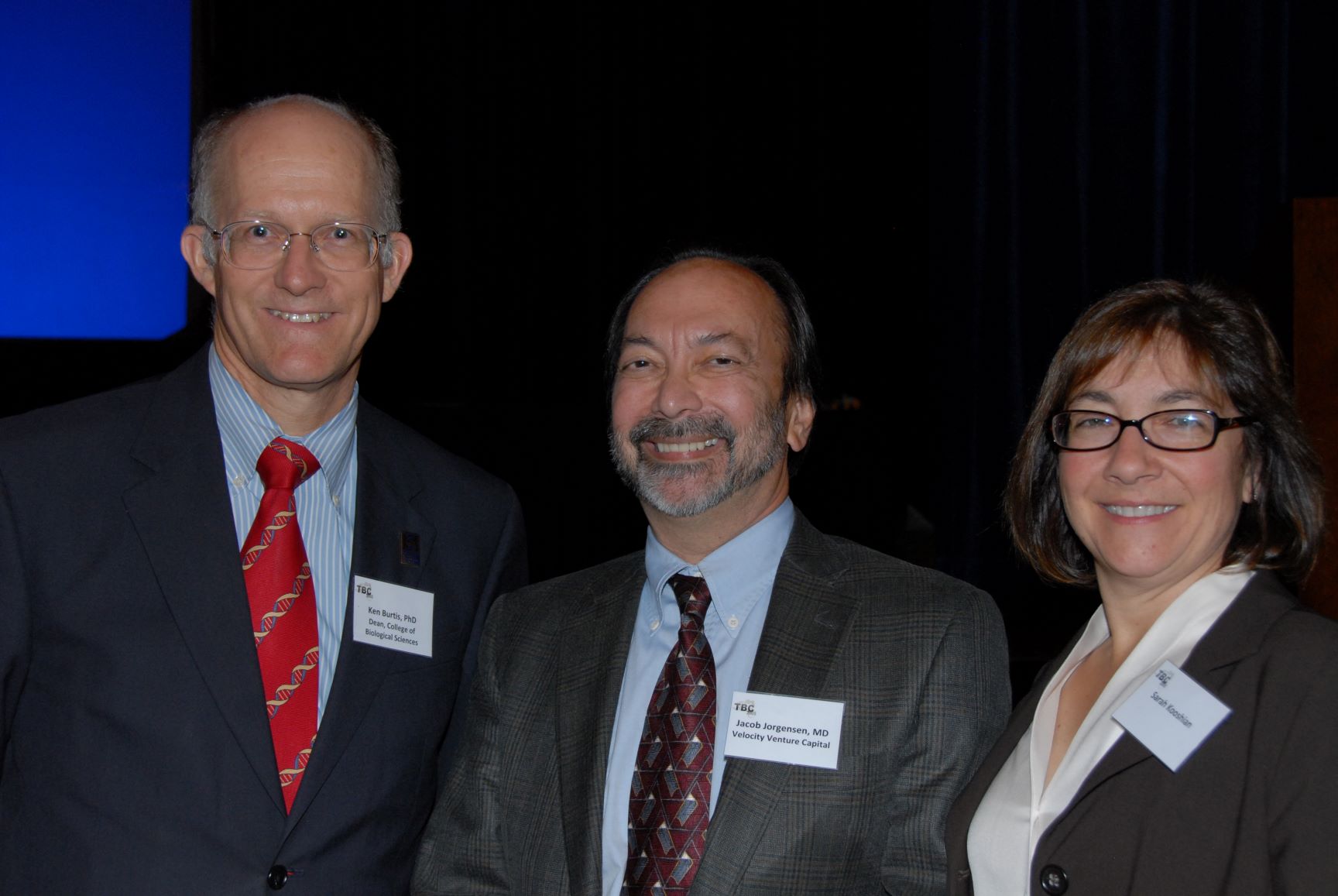 Industry sponsors were the primary source of support for student prizes and the awards event for most years of the contest. Event partnership and various levels of financial and in-kind sponsorship by the following biotechnology companies, organizations and regional businesses/business owners (alphabetical order) were recognized on event banners and in the program books linked below:
Active Diagnostics, Inc.
Akers Capital, LLC
Altergy Systems
American River Packaging / Package One
AT&T
ALZA Corporation / Global Pharmaceutical Supply Group
BayBio Institute
Bayer Crop Science
Biokinetics
Bio-Rad Laboratories
Bosley Business Law
Chevron
DCA Partners
Dome Construction Corporation
Downey and Brand Attorneys
Element Realty (Austin, TX)
Ernst and Young, LLP
Five Star Bank
Fulcrum Industries
Genentech
HDR Architecture
International Society for Pharmaceutical Engineering (ISPE)
IoSafe
Dan Koellen
Lumlab, LLC
Marrone BioInnovations, Inc.
Merrill Lynch - The CAL Group
Monsanto, Calgene Campus
Roger Niello
Novartis Vaccines and Diagnostics, Inc.
Novozymes, Inc.
Dennis Pendleton
Powerhouse Science Center / Discovery Museum (Sacramento)
Rotary Club of Sacramento
Christopher Russell
Sacramento Area Regional Technology Alliance (SARTA)
Sacramento Municipal Utility District (SMUD)
Sigma Energy Group
Gary Simon / CleanStart
Symantec
Techoire
Valore Books
Velocity Venture Capital
Ventria Bioscience
Wavepoint Ventures
Western Plant Health Association (WPHA)
World Bridge Partners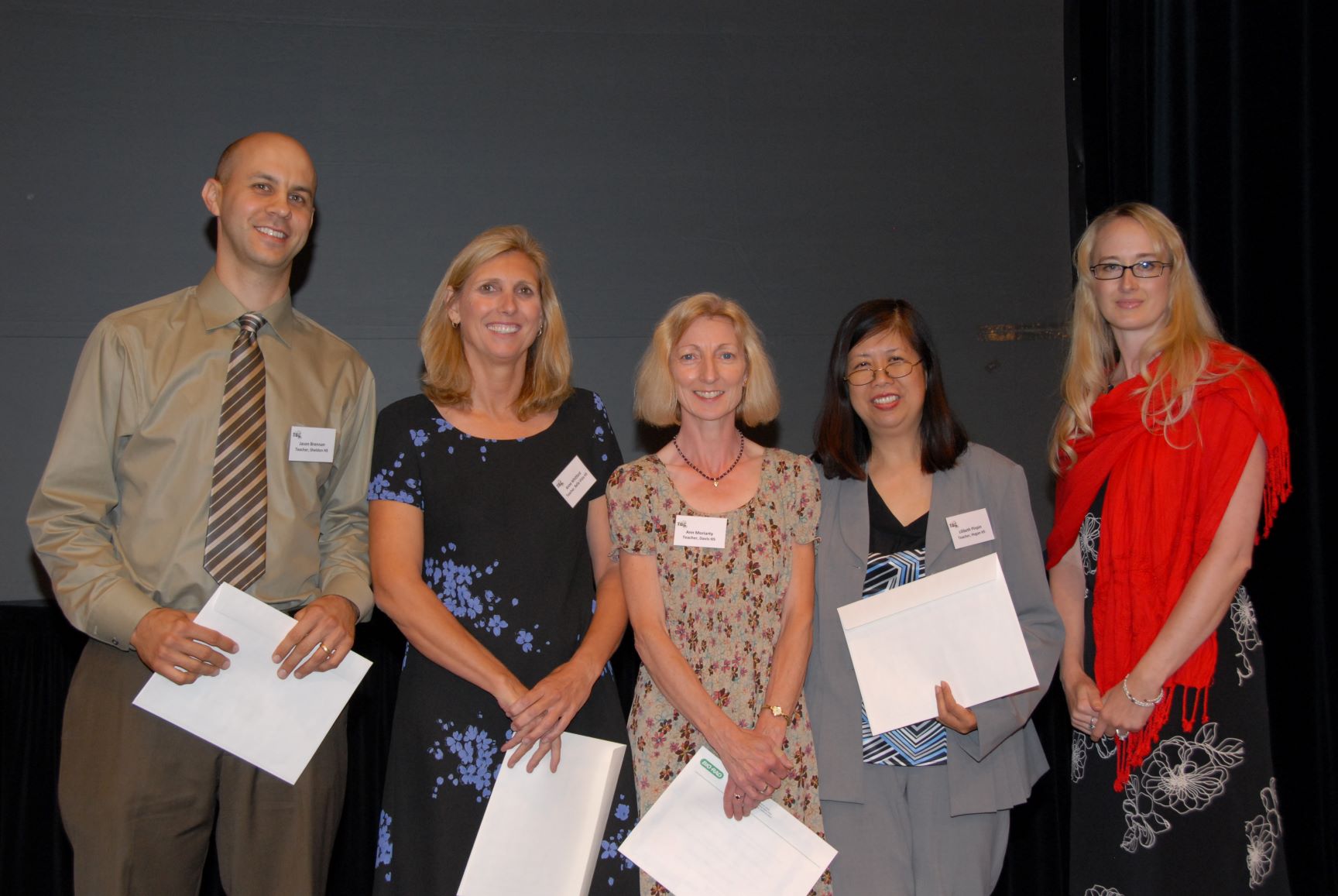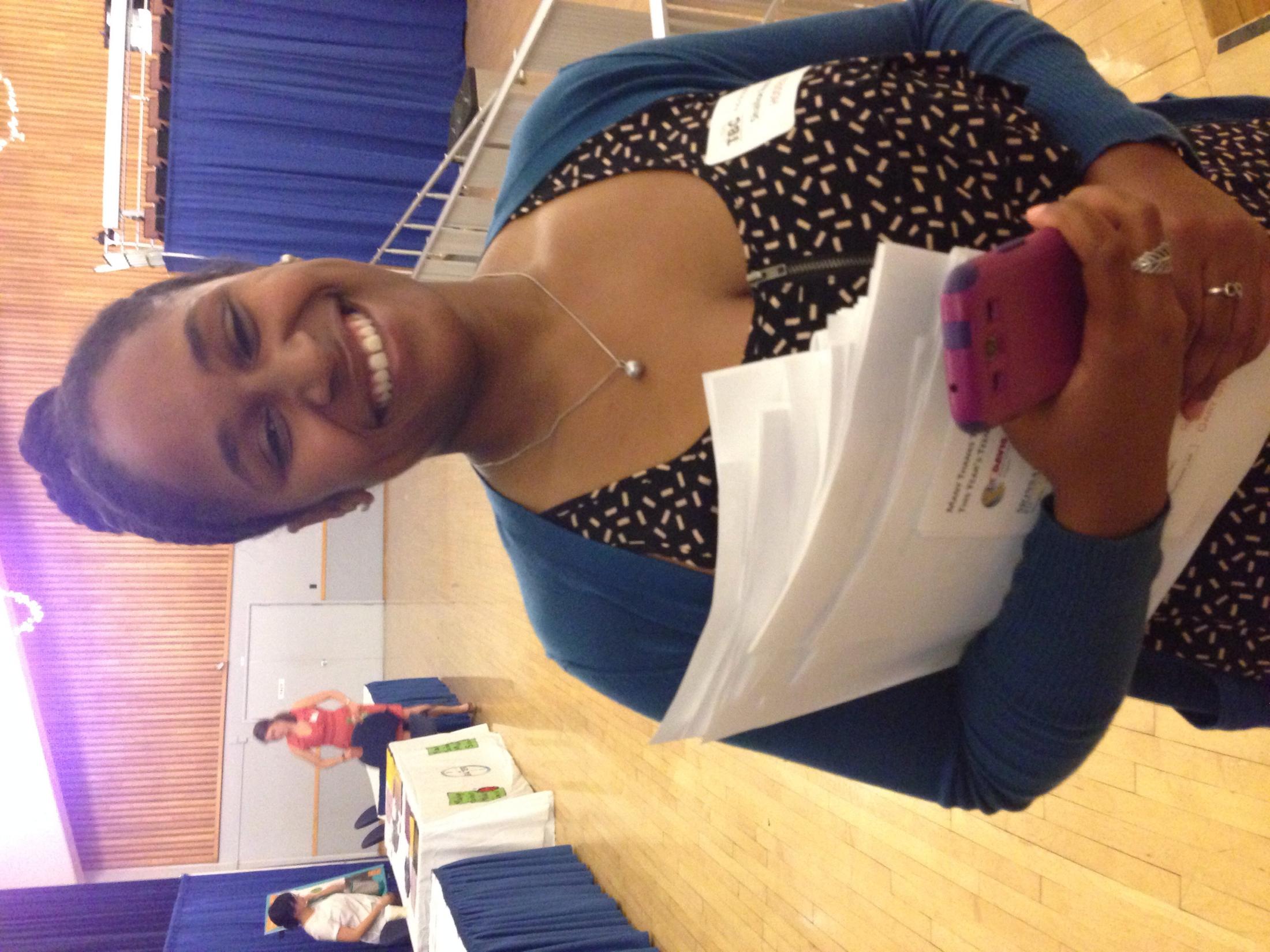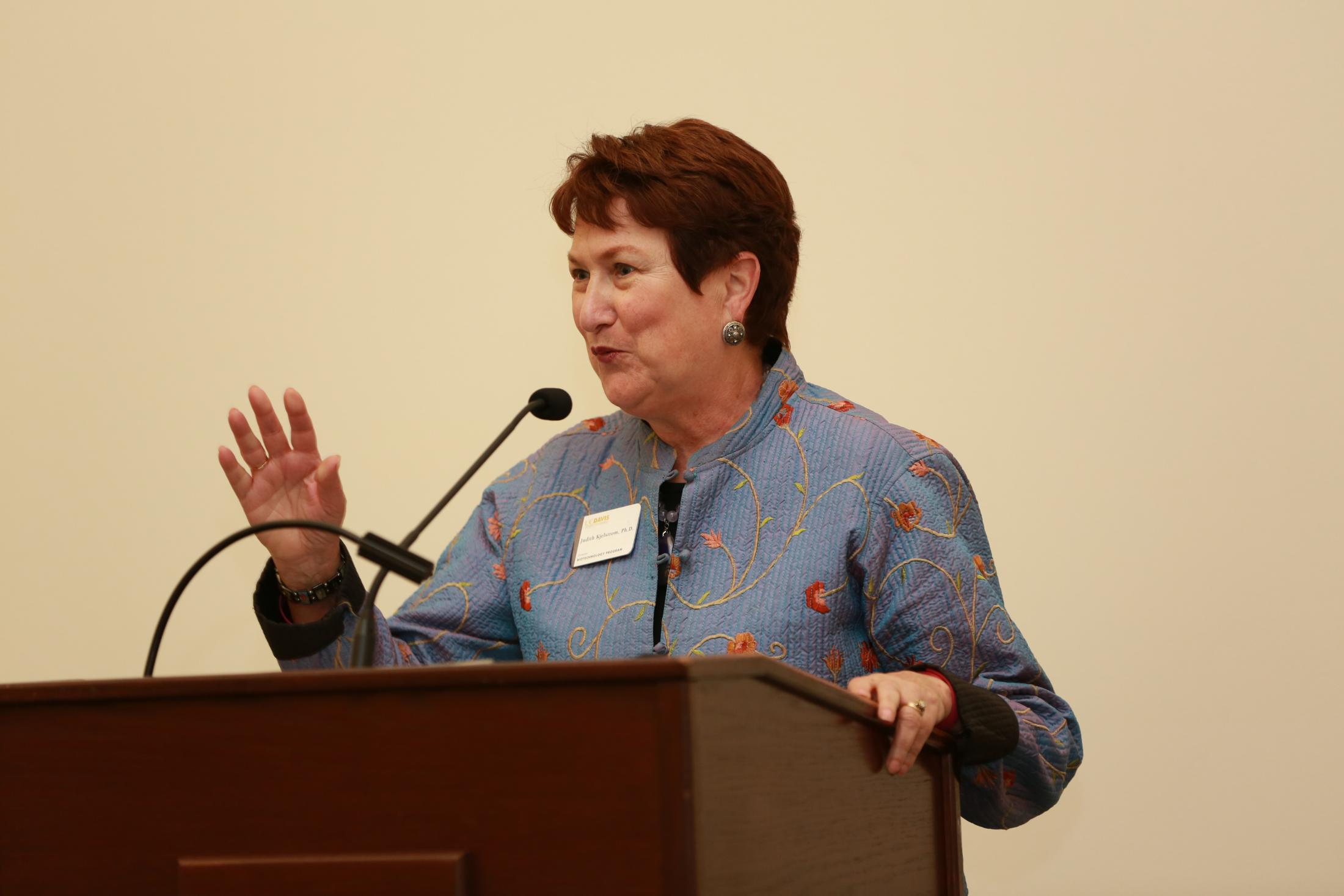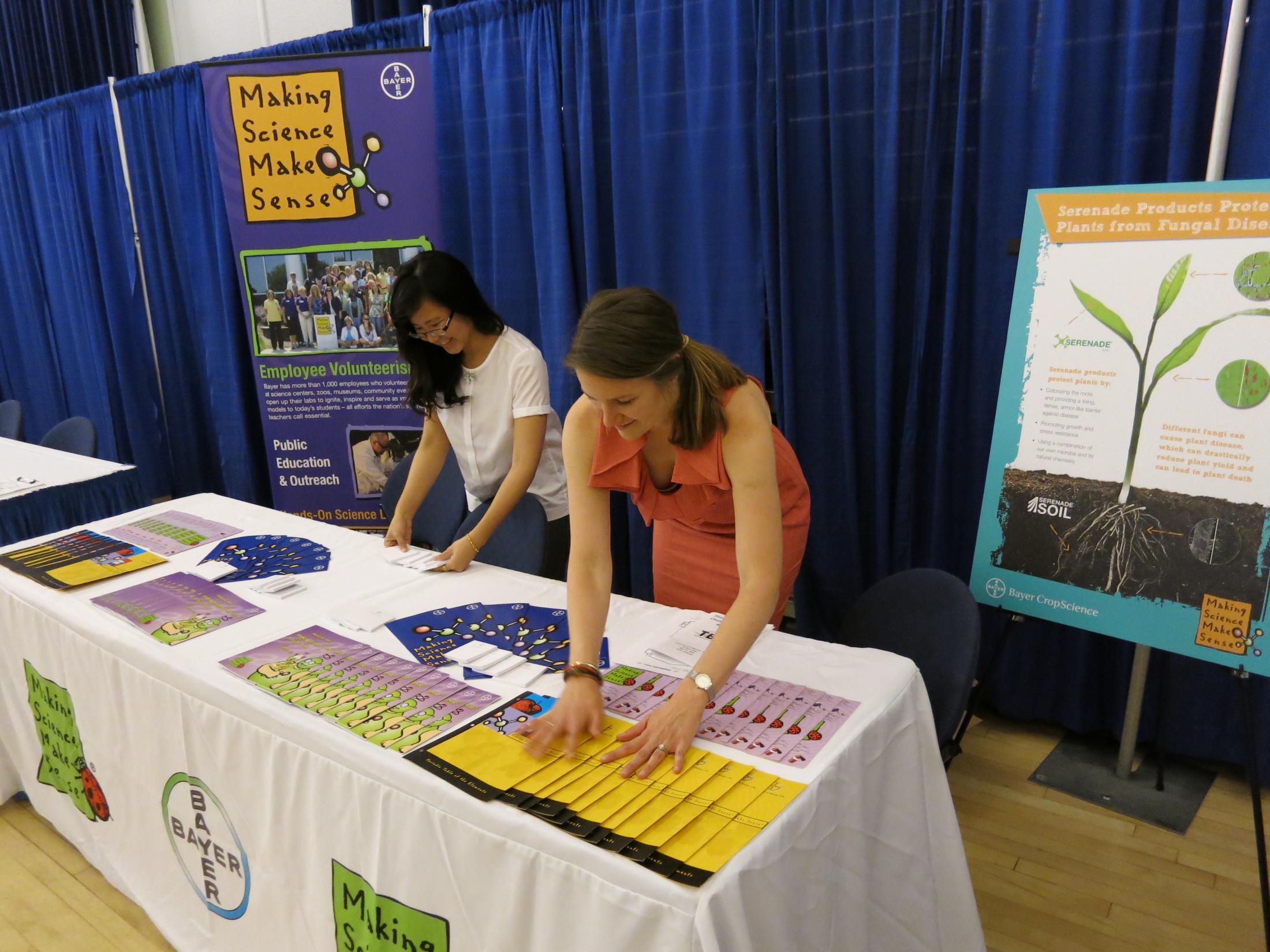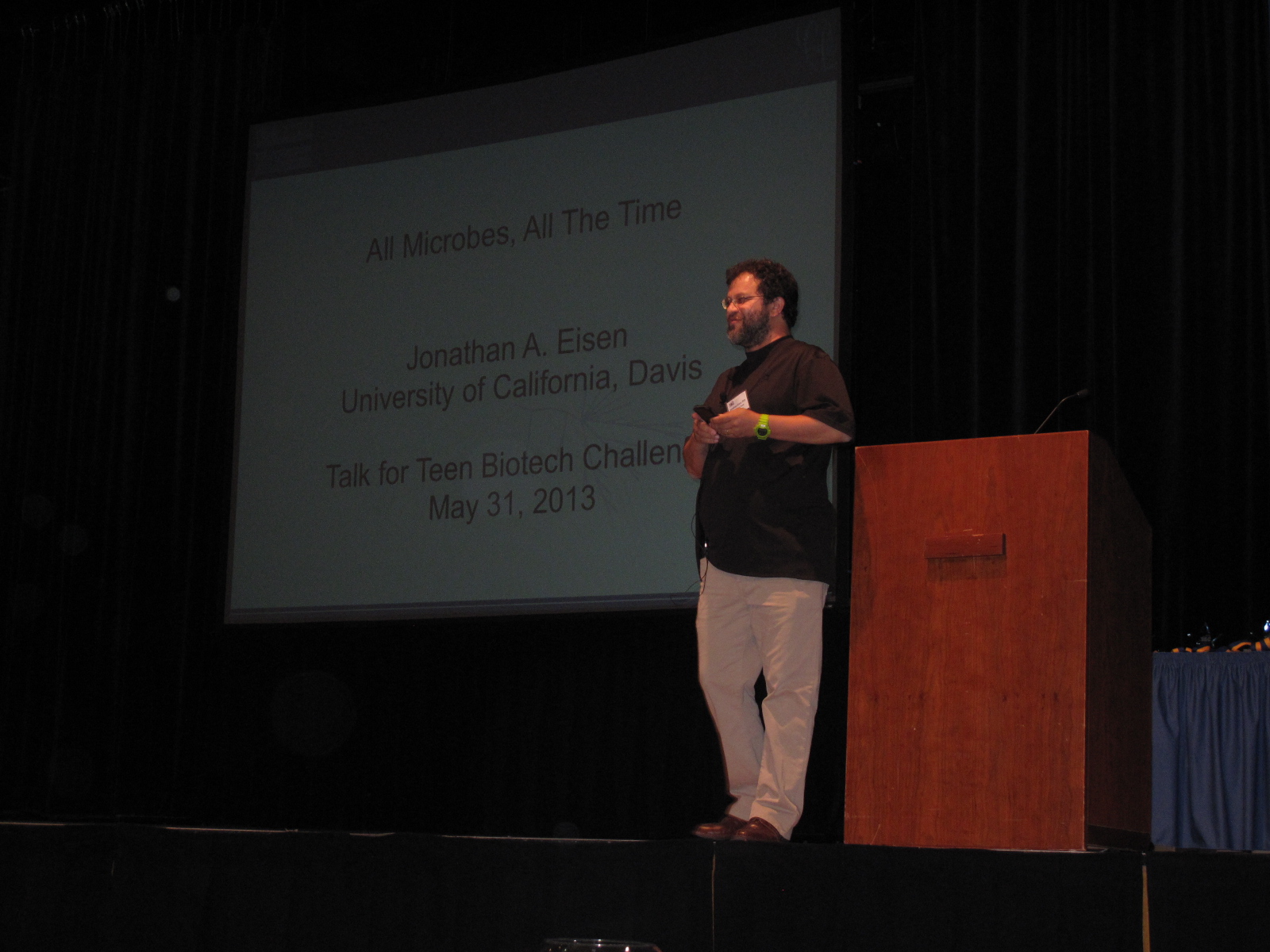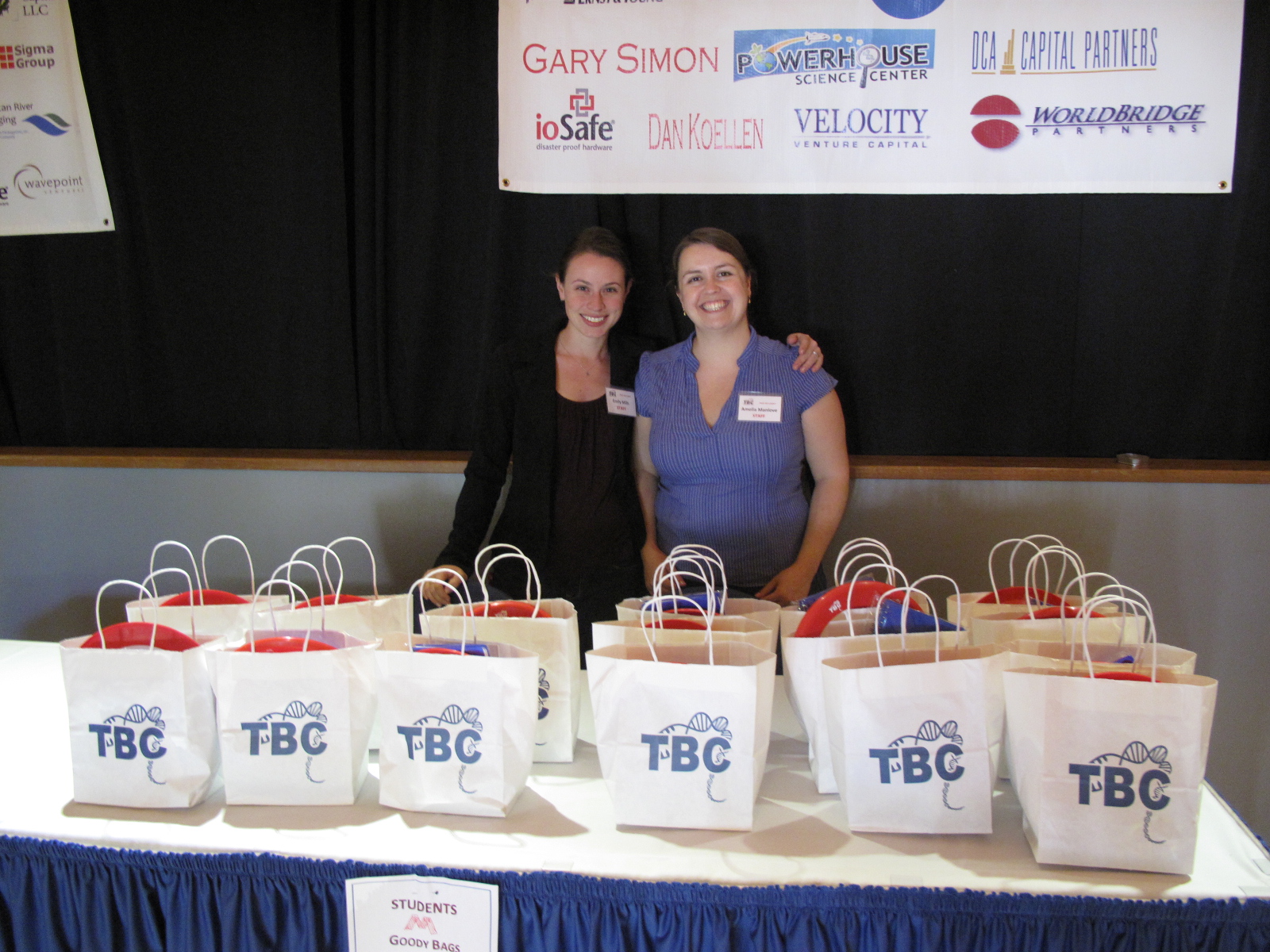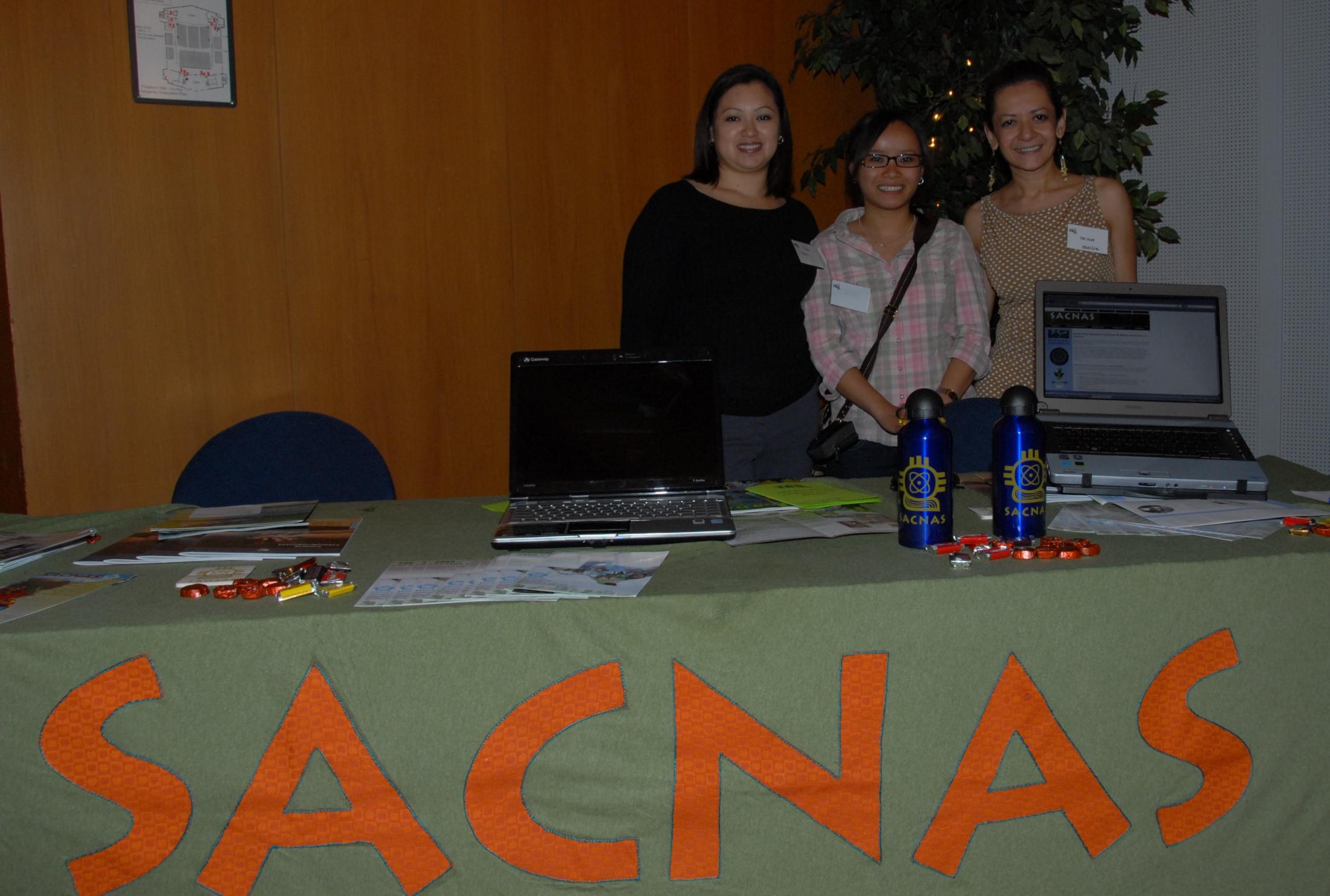 ---
TBC Program Books 
The TBC Symposium and Awards Reception Program Books (2007-2019) listed below highlight past TBC winners, participating high schools and teachers, distinguished keynote speakers, symposium exhibitors, community sponsors and event partners.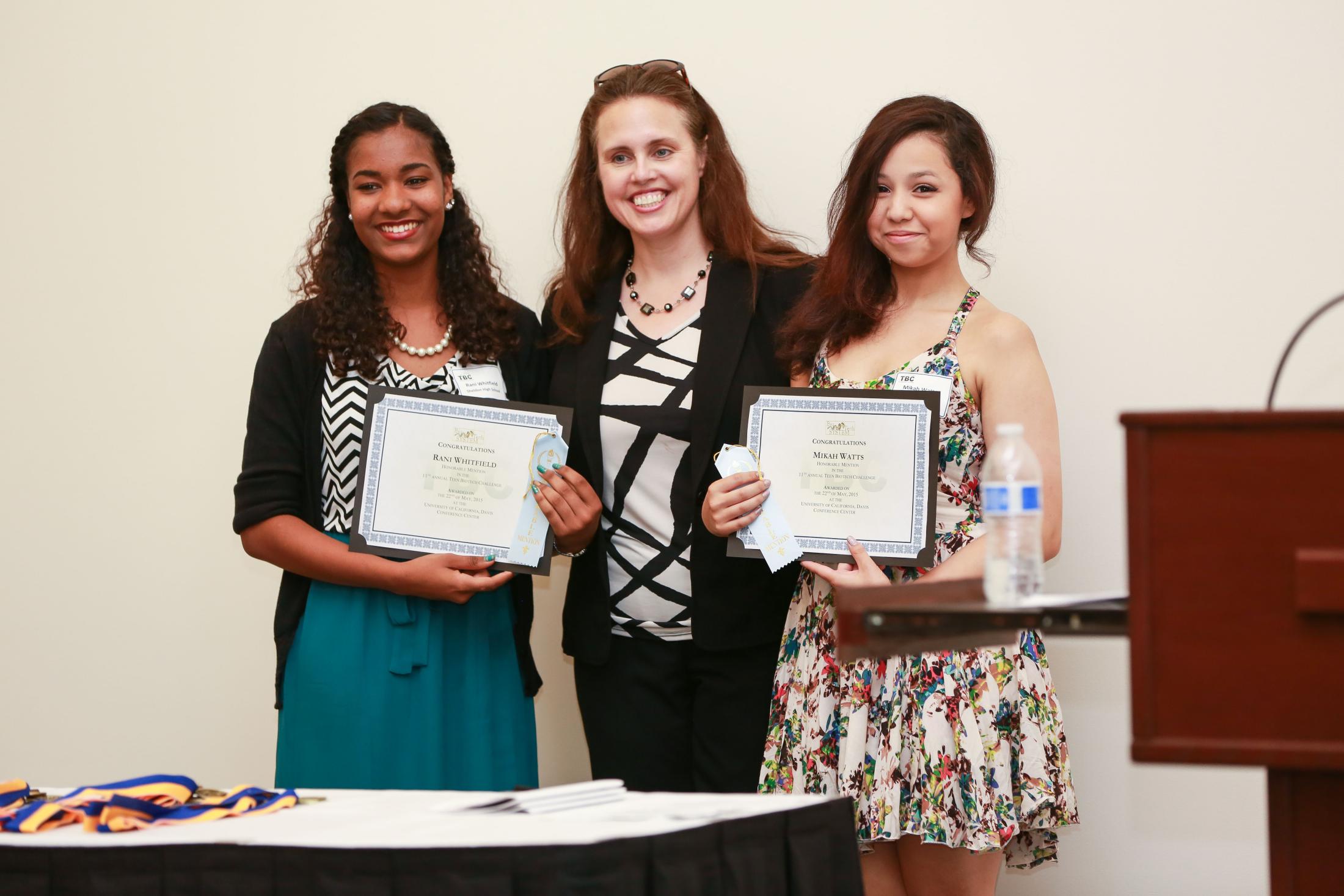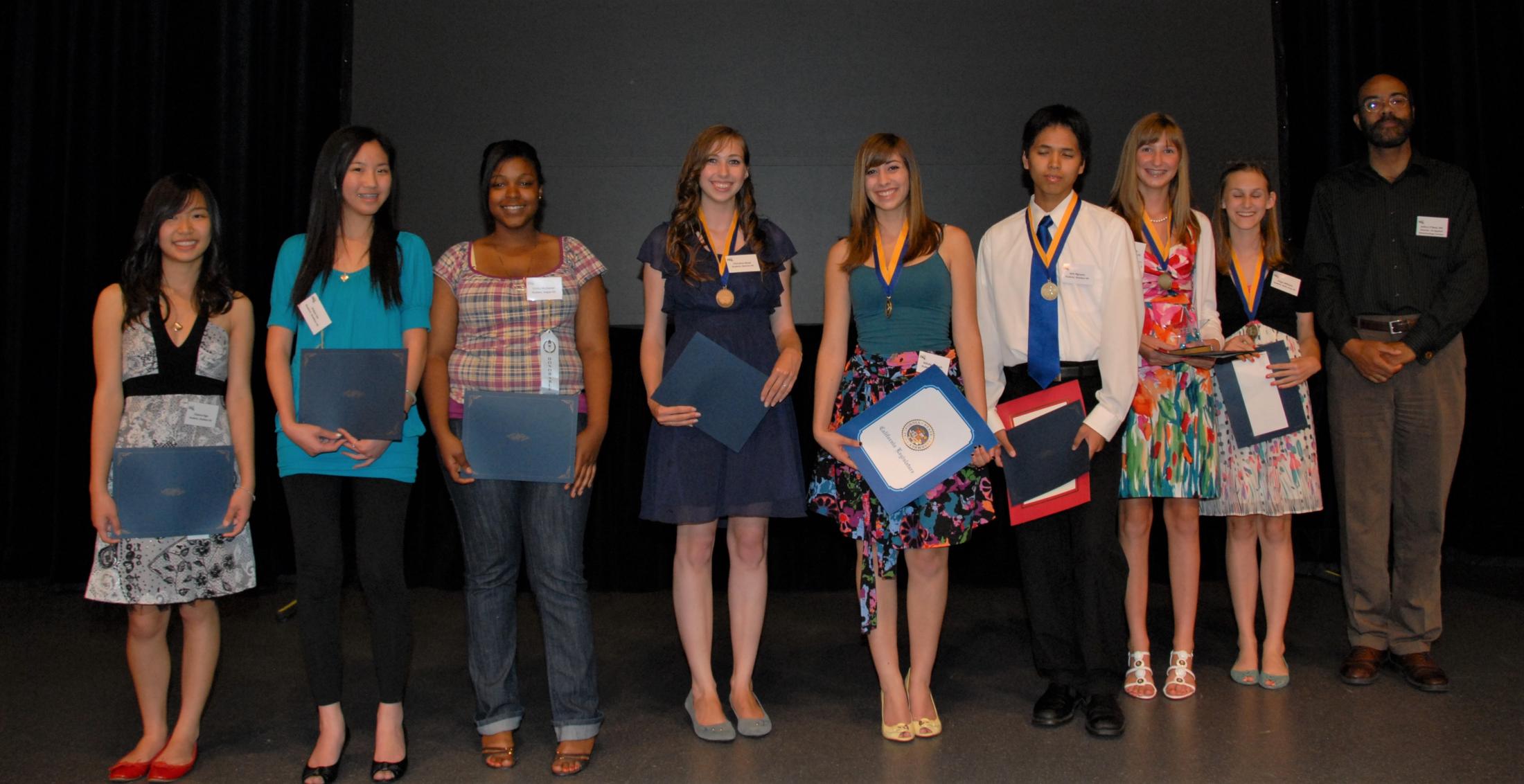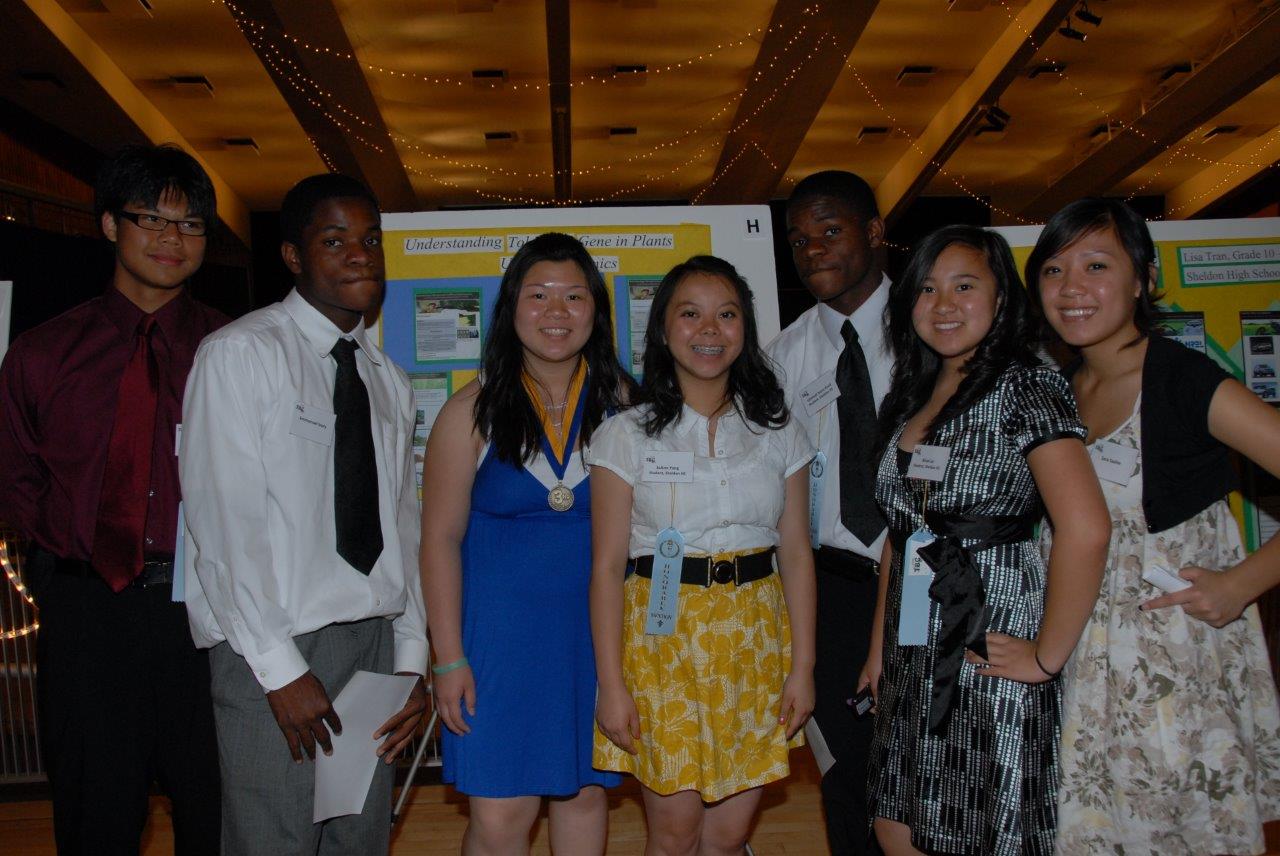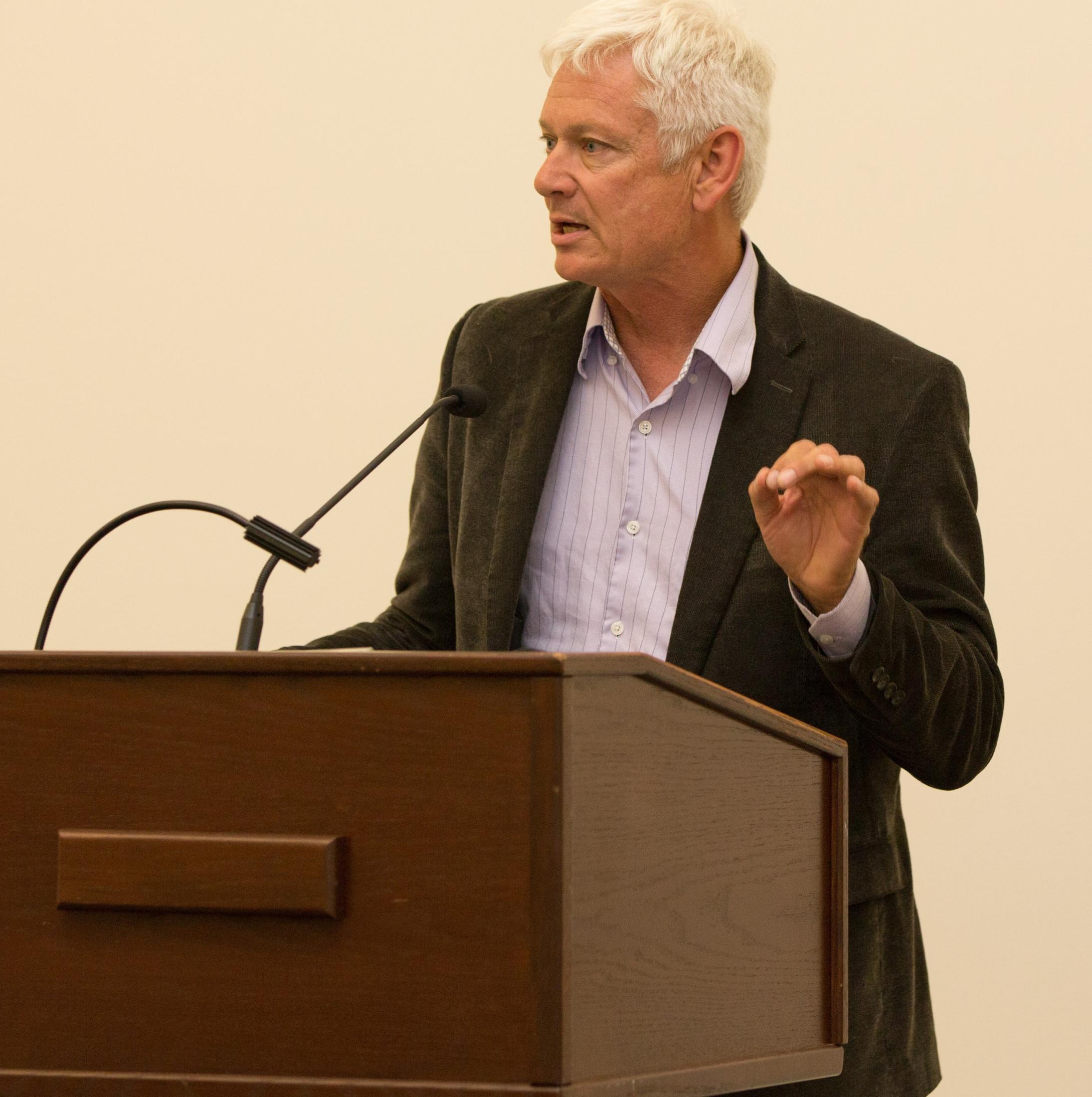 ---
The California Institute for Regenerative Medicine (CIRM) Summer Research Programs
Beginning in the summer of 2011 with a pilot program of four TBC winning students (Jaskaran Dhillon, Thomas Gepts, Kalani Ratnasiri and Rex Reyes), Prof. Jan Nolta and Prof. Gerhard Bauer of the UC Davis Institute for Regenerative Cures launched an eight-week summer research program in stem cell biology for high school trainees. These students acquired hands-on experience in biotechnology and learned more about STEM career paths, working in the lab and taking courses with graduate students participating in the CIRM Bridges-funded Sacramento State University-UC Davis Professional Science Masters in Stem Cell Research. From 2012-2015, CIRM provided funding for ten students per summer via the Creativity Award Program, which also included a crash course in the history of film/cinema. PI Gerhard Bauer is an expert in both disciplines and provided a unique and enriching summer training program for over 30 students. 
In 2016, the Nolta team and PI Gerhard Bauer received a follow-up award via the CIRM Summer Program to Accelerate Regenerative Medicine Knowledge (SPARK).  From 2016-2019, forty students have participated in the training program, which has an emphasis on stem cell biology and science communication via social media and blogs.  Due to the COVID-19 pandemic, the final cohort of students selected through TBC2020 have postponed their summer research experience until 2021.
**Funding for this program was renewed in January 2022. TBC participation is no longer required, though applicants must attend a high school within 45 miles of the UC Davis Institute for Regenerative Cures. Please see the program webpage for more details.**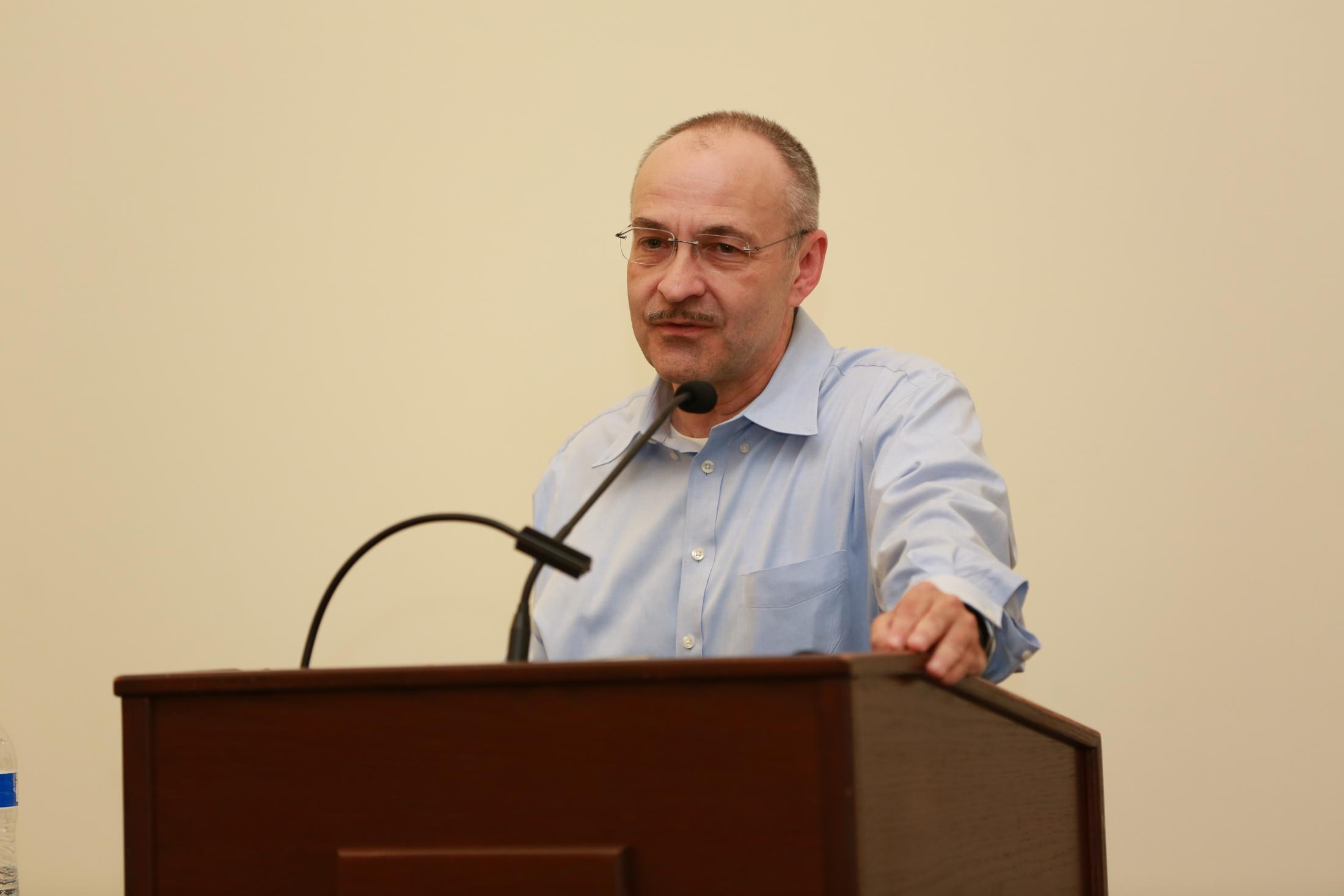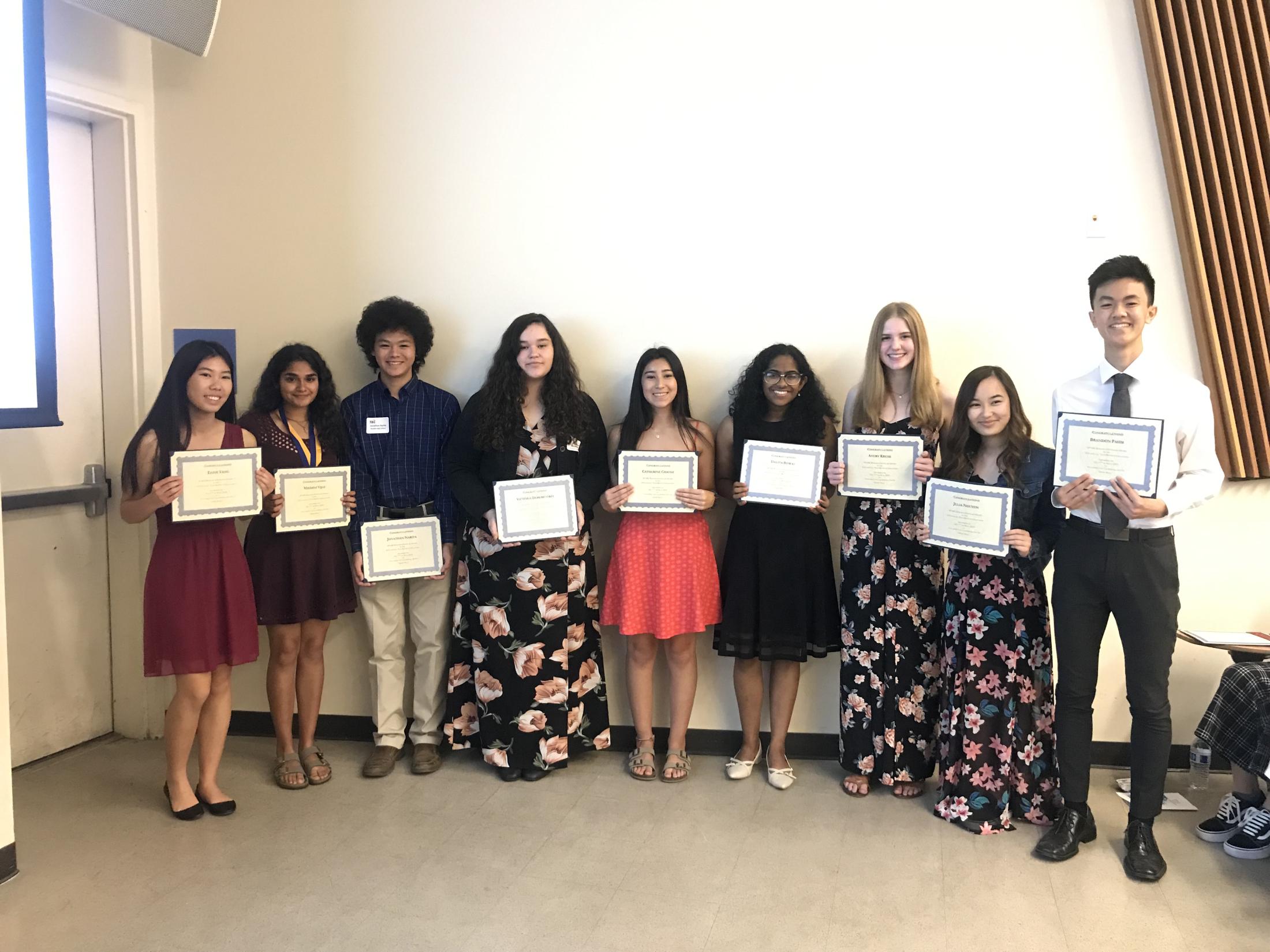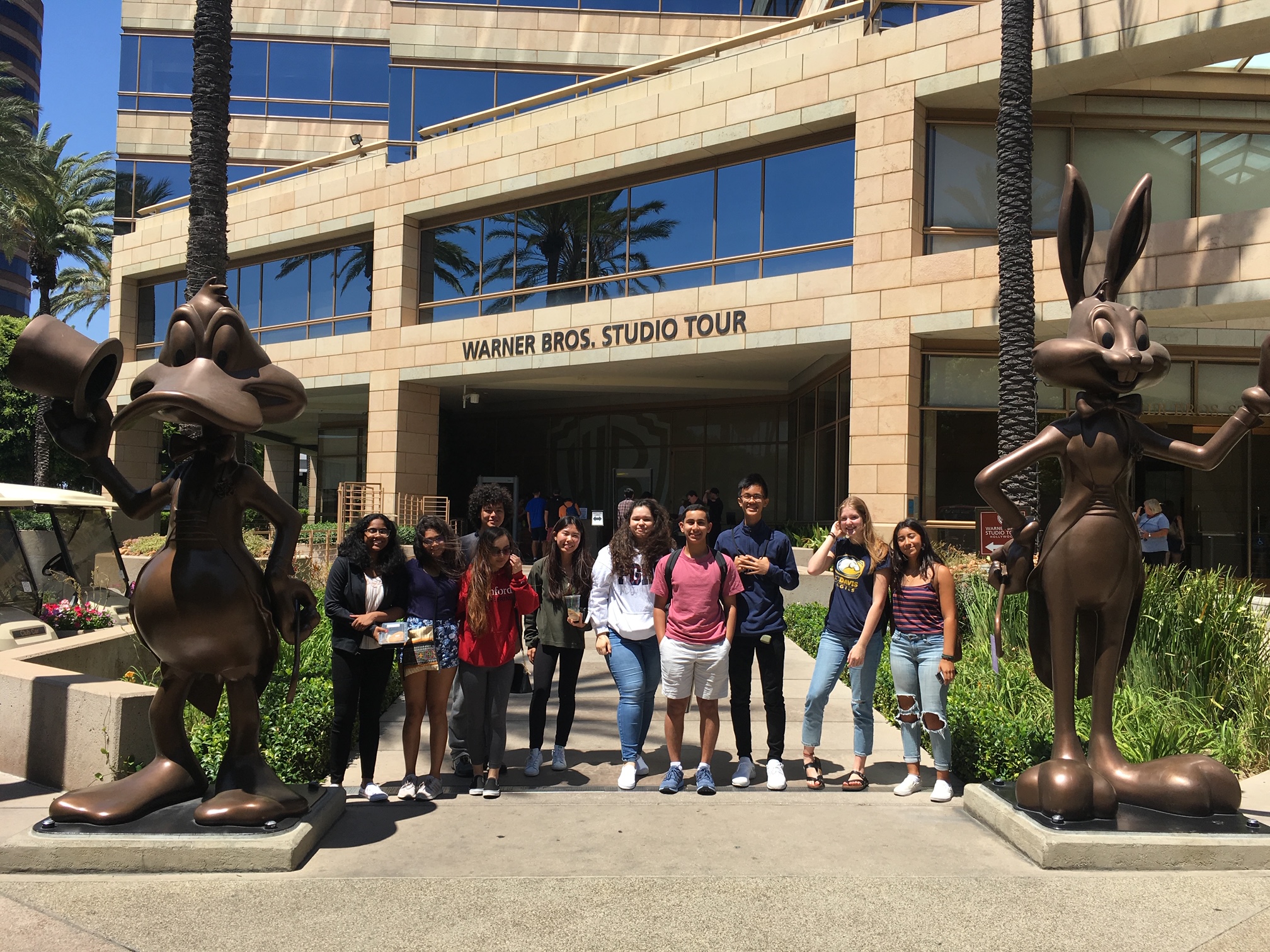 ---
The Evolution of TBC... into TBBC!
Due to the COVID-19 pandemic, the final TBC Awards Reception & Symposium planned for May 8, 2020, was unfortunately cancelled.  A list of winning TBC2020 students may be found in the pdf below. We extend our sincere congratulations to all of the students who participated in TBC2020 and all of the previous TBC winners. Your curiosity, creativity and desire to tackle big global challenges using science and engineering has been an inspiration. We look forward to seeing the blog entries and infographics developed through the new Teen Biotech Blogging Challenge (TBBC), which will continue to tap into the energy and optimism of California's teens - they are the future of STEM innovation!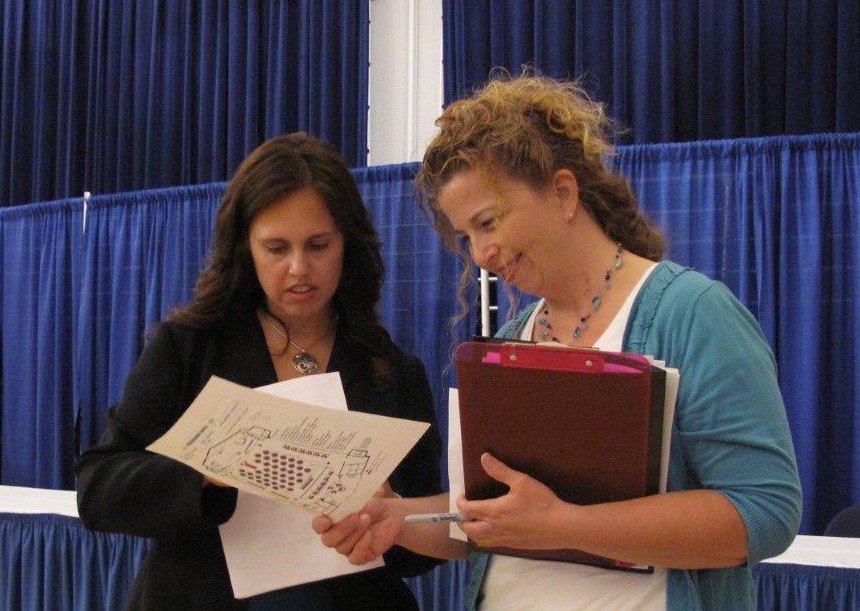 ---
In Memoriam 
Jeffery O'Neal (1954 - 2013)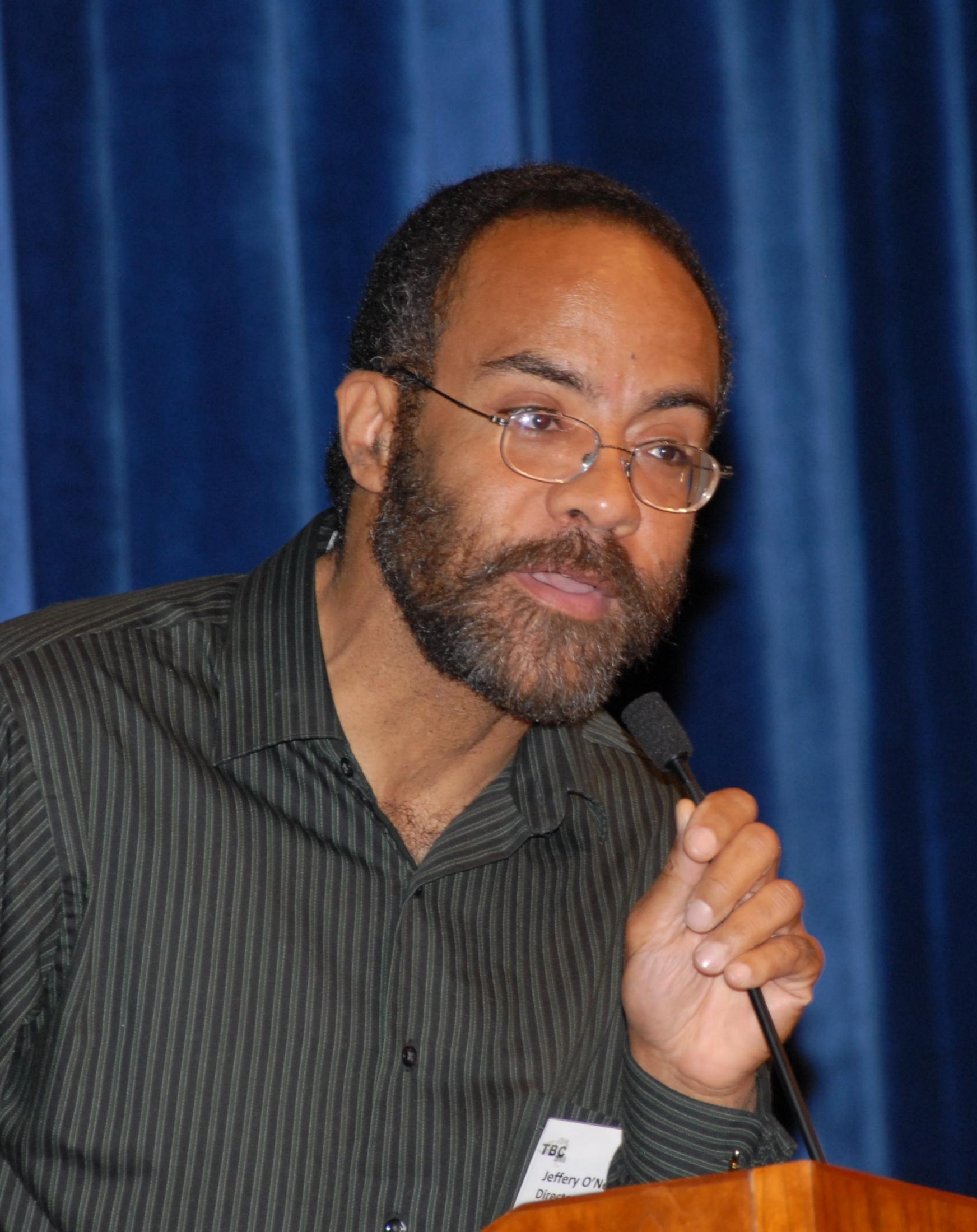 Clare Suzanne (Long) Wiley (1980 - 2014)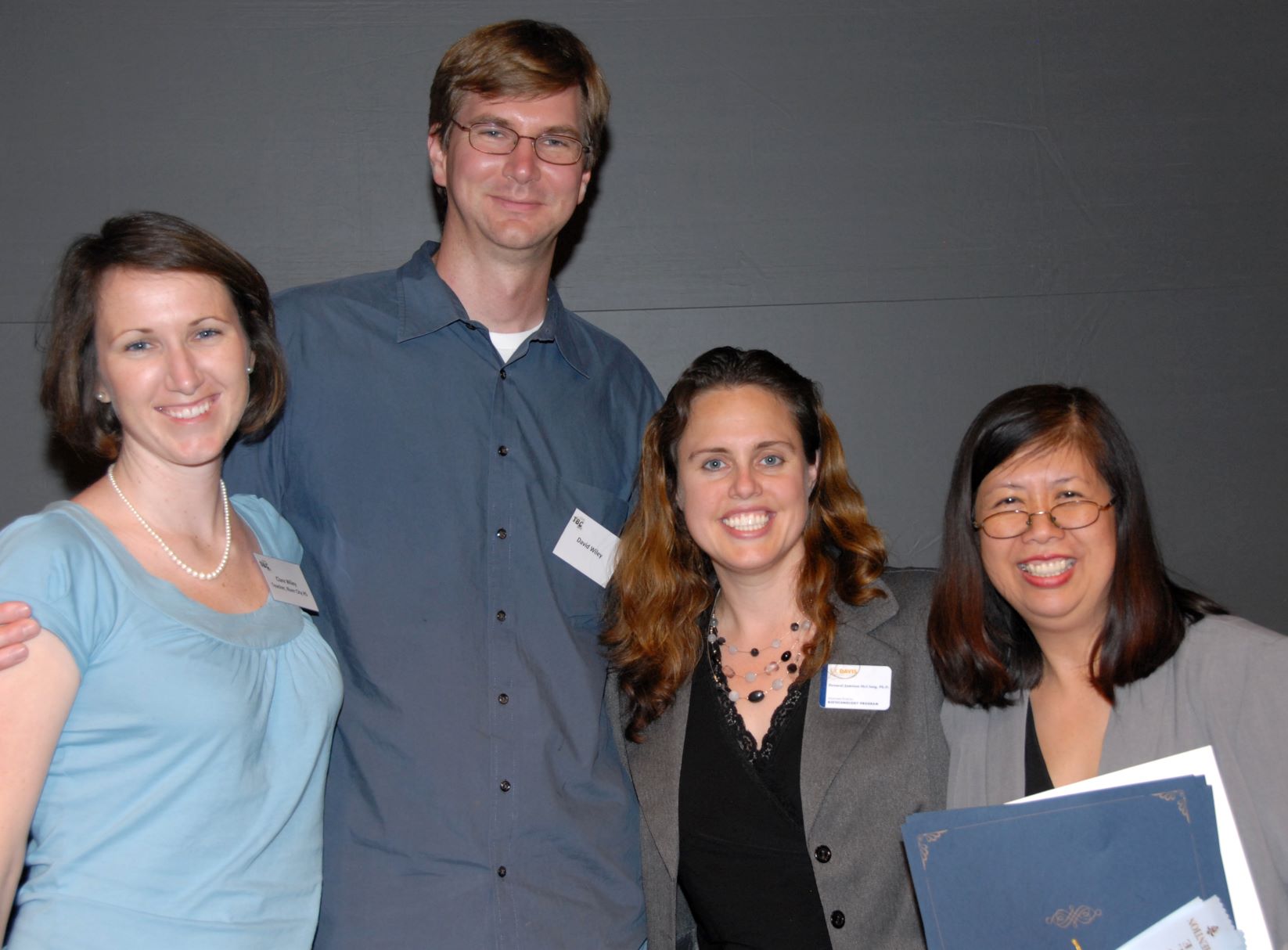 Doug Ford (1931 - 2018)