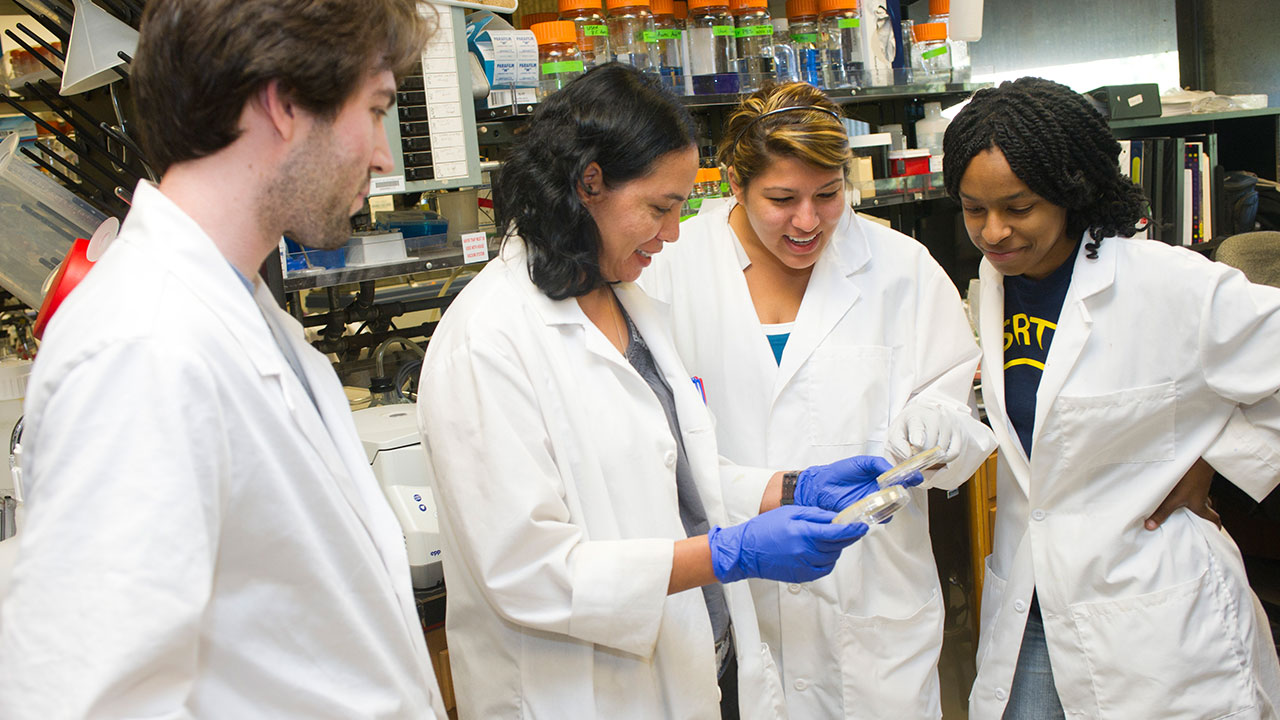 A Uniquely Comprehensive Program
The Biotechnology Program at UC Davis was founded on a unique, unbounded principle that some of the most consequential scientific and technological advancements stem from collaborations between academic disciplines, industry partners, policy makers and mentors. This focus is the centerpiece of our program. It offers students, teachers and partners an immersive and broad experience to develop their expertise, cultivate partnerships and drive impact for a better future.
The program offers several opportunities:

Designated Emphasis in Biotechnology
Allows Ph.D. students from different disciplines to receive and be credited for training in the area of biotechnology.
Advanced Degree Program for Corporate Employees
Enables employees at regional biotechnology corporations to pursue a doctoral degree in relevant fields.

BioTech SYSTEM
A regional K-14 consortium promoting biotechnology education and workforce development.
Anchored to Strong Industry Partners
Since its inception, the Biotechnology Program has built and maintains a resilient network of industry and community stakeholders with an interest in supporting biotechnology education and outreach. With these partners, we share a long-term vision for enhancing education, innovation and entrepreneurial activity in the life science sector of the regional, national and global economies.
Building a National Network of Biotech Educators
The Biotech Program led several federally funded "train-the-trainers" programs for community college faculty and undergraduate educators throughout the 1990s and 2000s, helping to build a national network of post-secondary biotechnology programs.  Regionally, key educational partners have included biotech-focused high school programs, community colleges and comprehensive colleges participating in the BioTech SYSTEM K-14 consortium.  We value the relationships that we have built with a diverse network of colleagues who all play critical roles in the development of a robust, inclusive STEM workforce that can drive innovation and link the prosperity of the global bioeconomy to our local communities. 
Getting Started 
If you have questions for our team or would like pursue an opportunity with us, please send an email to biotechprogram@ucdavis.edu.