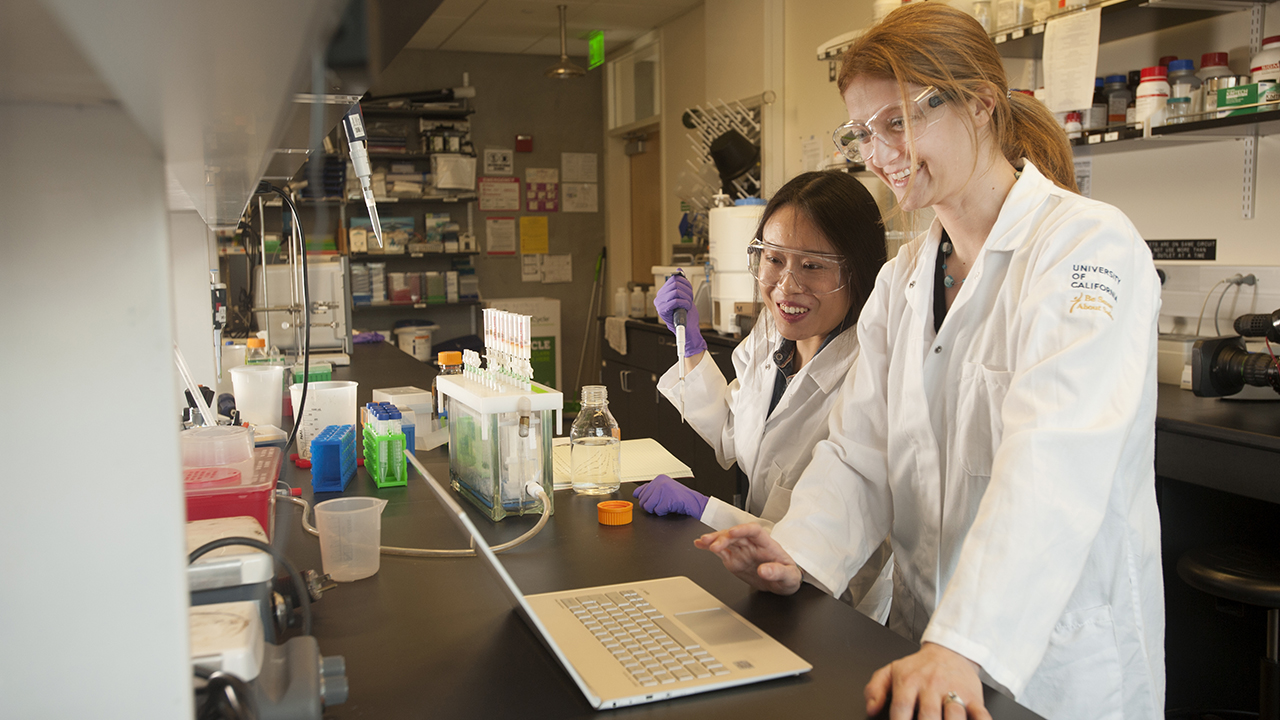 Preparing Leaders in Biotechnology to Address Global Needs
The Biotechnology Program is an interdisciplinary research unit of the Office of Research that was established in 1986 to promote the development and use of science technologies to meet global challenges in healthcare, agriculture, and the environment.  We are the administrative home for the largest designated emphasis doctoral degree program at UC Davis, the Designated Emphasis in Biotechnology (DEB) Program, as well as the Advanced Degree Program for Corporate Employees (ADP), biotech-related research consortia and a variety of extramurally-funded graduate training programs.
Three key interrelated missions of the Biotechnology Program are:
to coordinate campus activities in interdisciplinary doctoral training across the life sciences and engineering;

to promote public-private workforce partnerships and off-campus collaborations with public agencies and research institutes, and

to act as technology brokers by facilitating public understanding of emerging technologies and maintaining open lines of communication with policy makers, industry, media, community groups, and regional secondary and post-secondary educators, while developing fact-based educational outreach materials for diverse audiences.