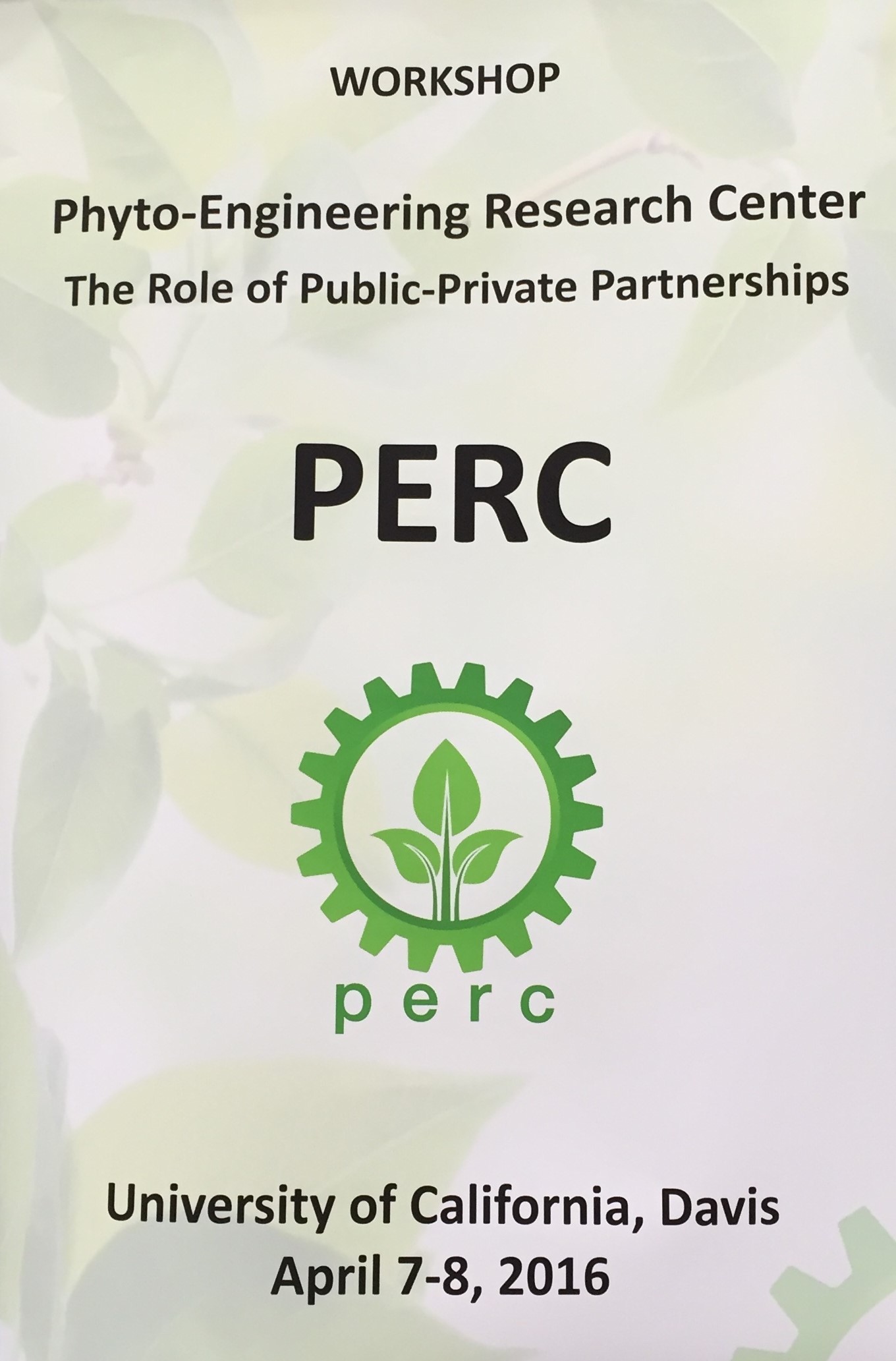 Phytoengineering Research Center (PERC)
Under the leadership of Prof. Karen McDonald (Chemical Engineering), the Phytoengineering Research Center (PERC) brings together experts in plant-made products to develop human and animal therapeutics, vaccines, diagnostics, and other medical countermeasures that allow for rapid, scalable protection against biological and chemical threats.  PERC participants have been drawn from both public and private sectors, and bring a wide range of disciplinary expertise, including bioprocess engineering, plant molecular biology and physiology, synthetic biology, indoor vertical agriculture, computational sciences, technoeconomic modelling, bioethics and social sciences. 
To define the technical, economic, regulatory and social challenges in this area of biotechnology, an interactive PERC workshop was held in April 2016 at UC Davis, leading to the development of the SHIELD consortium and related workshops (December 2018 at UC Davis; April 2019 at Colorado State University - Fort Collins). Support for these working meetings has been provided by the National Science Foundation (NSF EEC-1840476) and the UC Davis College of Engineering, as well as in-kind provision of expertise and hosting by PERC partners. 
The PERC research community has seeded several research collaborations, student internships and extramural proposals. As the global infectious disease (e.g. COVID-19) and chemical threat landscape evolves, PERC partners are continually engaging in collaborative scholarly activity to  conceptualize, develop, produce and purify plant-made proteins to meet emerging needs.